E.In.E. considers the training programme in Italy as an opportunity for the beneficiary to develop professional skills, a linguistic level, emotional skills, social skills and cultural knowledge.
E.In.E. is in a position to find work placements for specific target groups:

- Students;
- College / University leavers;
- Unemployed;
- People who for personal reasons / professional choice need to increase their knowledge and develop their skills.

E.In.E.'s attention is particularly directed towards young people who have:

- a high level of motivation for undertaking a professional training experience in a foreign country which provide an opportunity to achieve personal and professional goals;
- Intellectual capabilities which will allow him/her to follow an educational and professional training programme;
- Dynamic and pro-active personality to be able to -after a period of adaptation – feel comfortable within a different way of life.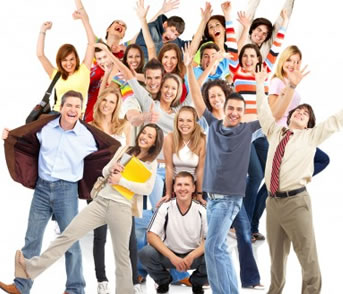 While E.In.E. tries to put any effort into finding secure opportunities of professional enrichment in Italy for a while range of individuals, some candidates may not be suited to be a beneficiary of a Mobility project organised by E.In.E. as the following:

- A candidate who has severe learning and/ or psychological and /or physical difficulties: Personnel, tutors, mentors, service providers nominated by E.In.E. are on hand to provide assistance to those candidates with limited difficulties but our organisation, its personnel, nominated tutors / mentors / service providers don't have the facilities for extreme cases;

- A candidate who is uneasy with the compromises and rules necessary for a responsible life in a foreigner community; E.In.E. organisation has a strict disciplinary code which must be understood and adhered to by the beneficiary;

- Anyone who has any drug habit, in whatever form;

- Anyone who has been previously convicted of criminal offences;

E.In.E. is a strong believer in equality and has always welcomed the same number of male / female participants.

E.in.E. does not discriminate in its admissions and organizational practices on the basis of factors such as race, sex, sexual orientation, age, colour, religion or regional origin.